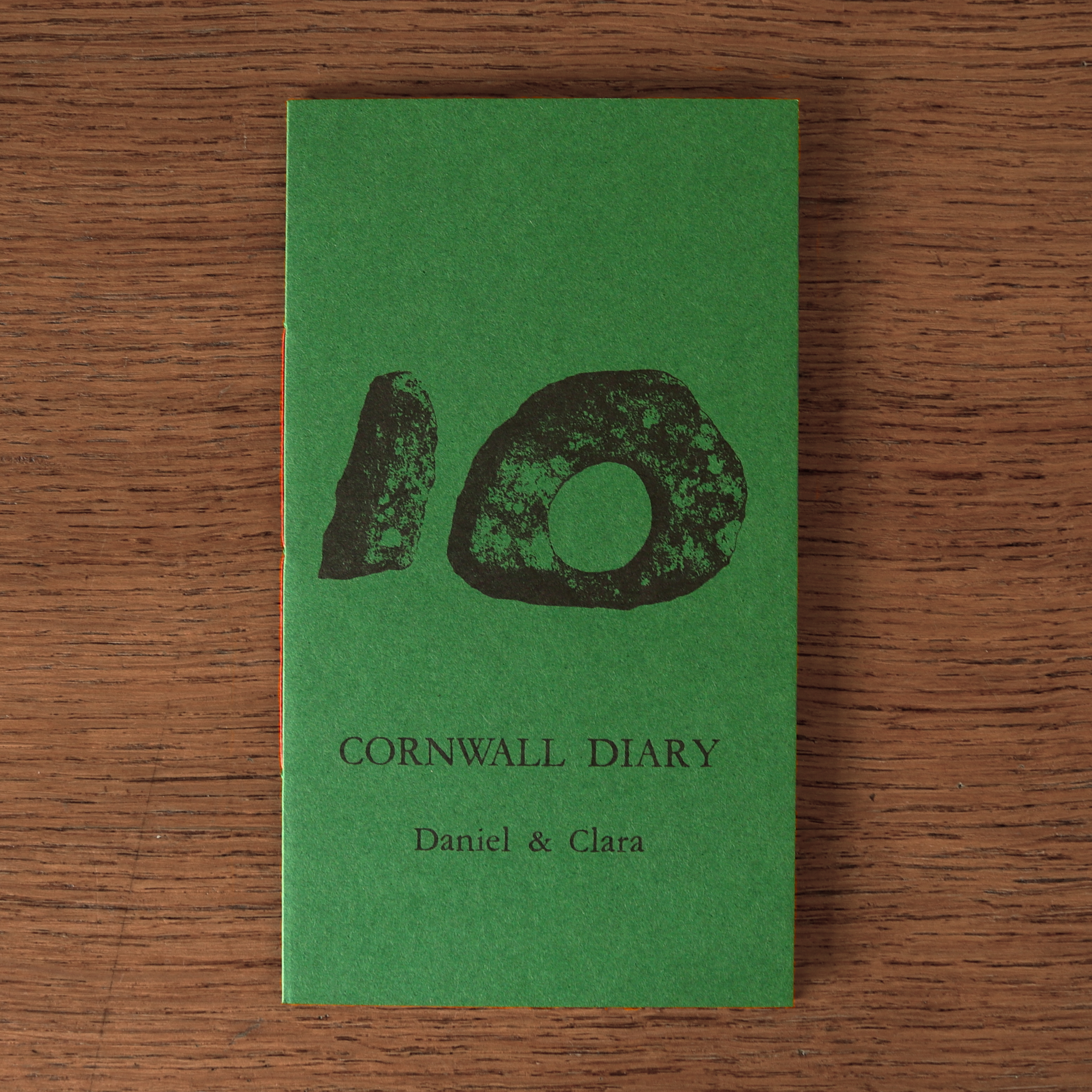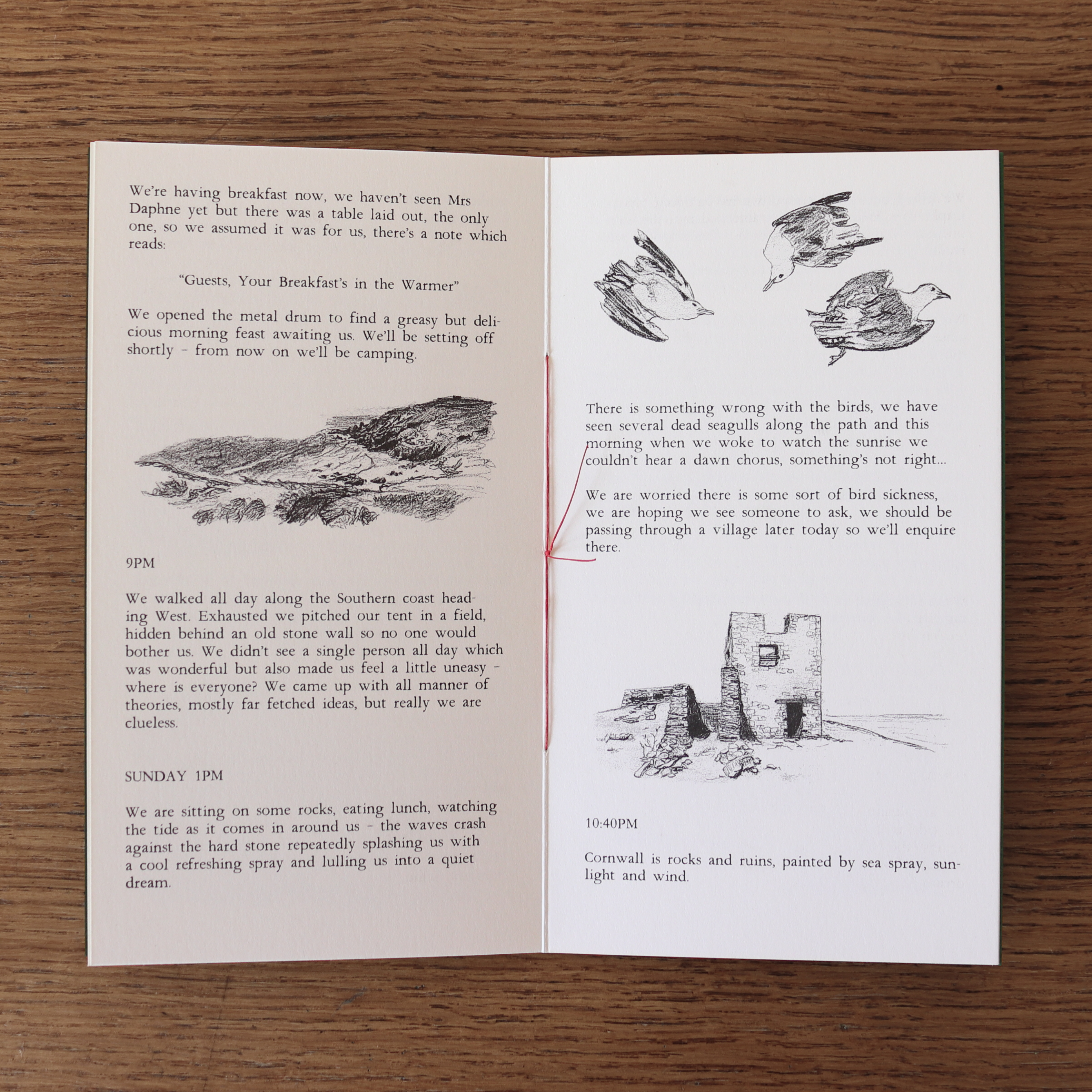 Cornwall Diary - Artist Book

• Edition of 55, first edition, signed by Daniel & Clara

• Risograph printed on Munken Pure 240gsm paper with 270gsm cover, hand stitched

• £20 plus p&p



The first in a new series of artists books which accompany our projects about place. Cornwall Diary materialised during the first lockdown when a camping holiday in Cornwall was cancelled - but rather than abandon our plans entirely we pitched a tent in our garden in Essex and took an imagined journey to the South Coast.

Our trip across the rocky sea-sprayed Cornish landscapes sees the fantasy of a summer break disrupted by the unexplained disappearance of all other humans, a strange sickness affecting the birds and a mysterious encounter with the Men-an-Tol.